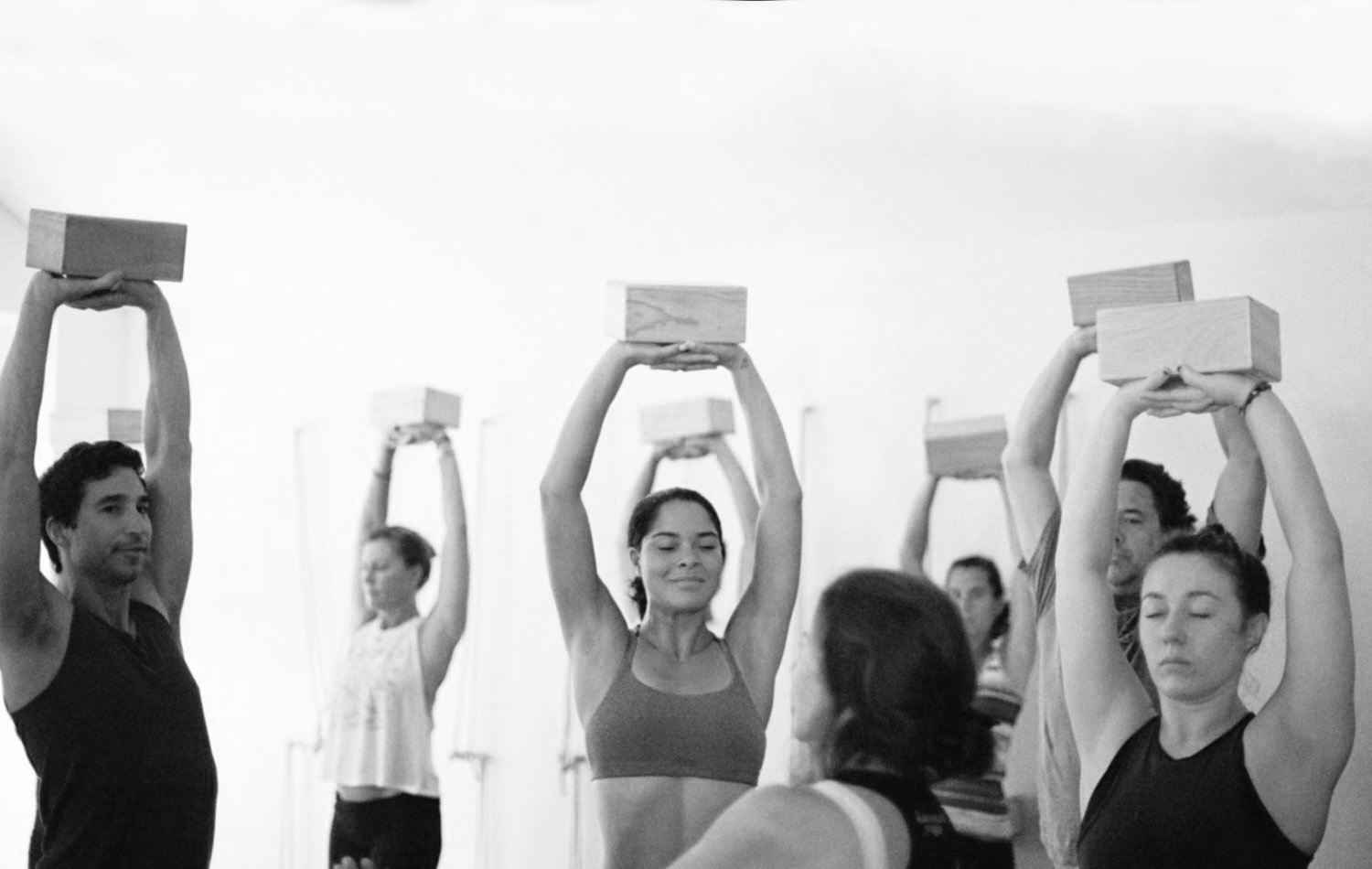 Your Narrative Thread
STEPS TO BECOME A CERTIFIED KATONAH YOGA TEACHER
1

Make contact
Let Katonah Yoga know you are interested in becoming a Certified Katonah Yoga teacher by completing the INTRODUCTION FORM found at the bottom of this page.
2

Set your sights

Use the LOG SHEET to set your goals, organize time, and manipulate the flow of your path toward certification.
3

CHECK IN

Please reach out to our Training Program Coordinator, Eva Giorgi, at teach@katonahyoga.com, so she can assist you in navigating your way toward certification.
4

Participate

Develop contacts by introducing yourself to various Katonah Yoga teachers and let them know you are working towards certification.
5

ARTICULATE YOUR VISION

We suggest you find a Certified Katonah Yoga teacher to help you facilitate your certification process.
6

Branch Out

Check our website for the many Katonah Yoga approved classes, trainings and workshops happening around the world. A well-rounded education is utilizing everything to your advantage.
7
Embody
Begin weaving Katonah Yoga theory into your teaching and personal well-being.
8
FOLLOW THROUGH
Plan to meet with Katonah Yoga founder, Nevine Michaan, by submitting your LOG SHEET to Eva Giorgi at teach@katonahyoga.com. She will help to facilitate your time with Nevine.
9
FINALIZE + ACHIEVE
Support and protect the Katonah Yoga name, method and brand by signing and returning our License Agreement.

Receive your Katonah Yoga certification and be added to our global map of Certified Katonah Yoga teachers.
10

Stay connected + Cross reference

We will support and promote your Katonah Yoga endeavors + in return we ask that you reference Katonah Yoga in your promotional material.
Prerequisite
200 hour Yoga Alliance Teacher Training
Certification Process
Spend 4 hours with founder Nevine Michaan

Spend a 10 total hours at Katonah Yoga Center in Bedford Hills, NY

Spend 200 total hours in Katonah Yoga Classes, Workshops, Trainings, Mentorship
Completion
Sign our license agreement and officiate your Katonah Yoga Teacher Certification
Introductions
We are pleased you have reached this point in your yoga journey. As you begin your narrative thread with Katonah Yoga,
we would like to know a little bit about you, your yoga story and the path that lead you to this point.